---
WHO we are...
Polygamy: What Love Is This? is a live, call-in television talk show dedicated to the subject of polygamy and Mormon Fundamentalism, from a biblical perspective. It is broadcast throughout Utah, live from Salt Lake City on KTMW-TV20 on Thursday nights at 8:00 PM (and is also available on cable and satellite services, and is rebroadcast in these locations.
The program is produced by A Shield and Refuge Ministry, a Christian outreach to those seeking freedom from Mormon Fundamentalism (polygamy) and hosted by ministry director Doris Hanson. All production staff of Polygamy: What Love Is This are unpaid volunteers.
HOW we got started...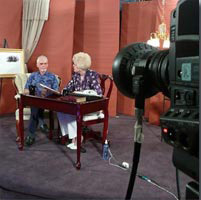 Polygamy: What Love Is This? was developed in the wake of the April 2008 raid of the Texas raid of the FLDS "Yearning For Zion" Ranch. KTMW Station Manager Denny Ermel was moved by the plight of those trapped in polygamy, not just in Texas, but throughout the American West, and approached Doris Hanson, director of A Shield and Refuge Ministry, about the possibility of her hosting a program dedicated to the subject of polygamy and Mormon Fundamentalism. He had available an hour block of time on Thursday nights that KTMW would donate to the ministry if we would actually do the work of producing the show.
For some time, ministry director Doris Hanson had been praying for opportunities to get into the homes of polygamists in the area in order to share with them the good news of Jesus Christ. But never did she imagine that it would be through the medium of television!
We gratefully accepted KTMW's offer, though none of us had ever done anything like this before. We quickly enlisted a pool of volunteers from several area churches (including Shield & Refuge's umbrella church, Main Street Church), and were trained in all the various tasks related to the show--camera operation, directing, audio and graphics, managing the call-in phone system and managing the studio floor.
Broadcasting began in June of 2008, and has continued uninterrupted to the present time. All previous programs are available for online viewing in through our program archive. Visibility and viewership continue to grow.
WHY a show about polygamy...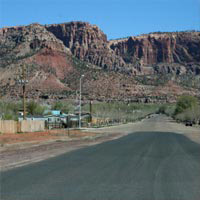 There are as many as 30,000 (and some estimates claim up to 100,000) Mormon Fundamentalists (polygamists) living in the Intermountain West, most of whom are concentrated in the "Mormon Belt" throughout Utah and into neighboring states, although there are Fundamentalist communities as far north as Canada and as far south as Mexico.
Fundamentalist Mormonism teaches the doctrines of original Mormonism, including that the practice of polygamy is the way to salvation. It is a lifestyle that places an extremely heavy burden upon women, children, and even the men; a burden that God never intended or wanted anyone to carry. Our message is simple: God never commanded polgyamy, the Bible does not promote it, and Jesus is the only way to eternal life.
The chief goal of our program is to be invited into the living rooms of those trapped in polygamy and fundamentalist Mormonism with a message of good news of salvation through faith in Jesus Christ, instead of through the practice of plural marriage. We also share with them that help is available for anyone who wants to escape, and how they can receive that help. (While there are some polygamists for whom telelvision and Internet access are restricted, the program is available to be viewed by the polygamists living in the areas of highest Fundamentalist concentration.)
A secondary goal of the program is to educate the general public about both the history of Mormon polygamy and its modern-day manifestations. This often involves cutting through much of the rhetoric and misinformation that surrounds this controversial subject. Why was it practiced back then? Why does it continue to be practiced today? What is the relationship of Mormon Fundamentalism to the mainstream LDS (Mormon) Church? These and many other questions are addressed each week.
WHAT we cover...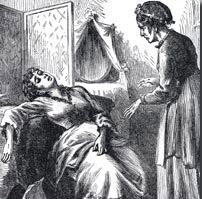 The format of Polygamy: What Love Is This? is a live, call-in talk show. Doris Hanson, the host, frequently brings guests onto the program to discuss a particular aspect of polygamy, Mormon Fundamentalism, and related topics. Some of these guests are, like Doris, former Fundamentalists, and share their stories. Others are able to speak on an area of expertise or experience about a particular facet of Mormon Fundamentalism. Doris has interviewed a number of authors and well-known researchers.
In each episode, Doris seeks to communicate the basic biblical gospel truth that salvation is through Jesus Christ, and faith in Him--and not through the practice of plural marriage, as is taught by the Mormon Fundamentalists. She also makes the services of A Shield and Refuge Ministry available to anyone who wants to escape a polygamist setting, or who simply wants to explore their options.
In addition, common themes are discussion of early Mormon doctrine and history; modern manifestations of the polygamous doctrine; discussion of polygamy in today's news; similarities and differences between the Fundamentalist Mormons and Mainstream (LDS) Mormons; biblical perspectives on polygamy; and lifestyle issues among the Fundamentalists sects today (abuse problems, common practices, etc.).
Viewers are encouraged to call in and ask questions and leave comments during the program. The call-in phone number is (801) 973-TV20 (that is, 801-973-8820).
WHERE we can be seen...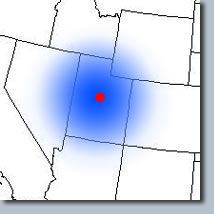 KTMW-TV20 can be viewed live on broadcast channel 20 throughout Utah, and into parts of Nevada, Wyoming, and Idaho, as well as through Comcast Cable, Dish Network, and DirecTV (in cable/satellite markets based on the Salt Lake City broadcast market). The program is also viewable in other locations in the west. Click HERE to see other locations where the program airs.
The program is now available via LIVE WEB STREAMING, starting at 8PM Mountain Time (GMT -7:00) on Thursday evenings, and is viewable from anywhere in the world with an adequate Internet connection.
All previous episodes are also viewable via the Internet from this website.
WHO we are reaching...
We are contacted on a regular basis by Mormon Fundamentalists who are seeking freedom from difficult situations, and are looking for help. Many of these contacts have resulted in successful "exits" from abusive and even dangerous situations; and many of these have gone a step further and found freedom in Jesus Christ, which is our goal!
We have also heard about many who have escaped on their own because of the information and encouragement that this program has provided.
We are also contacted by many mainstream Mormons, some who challenge us for things that are stated on the program, but also by many who come with heavy and difficult questions about their own religious system, and its relationship to the Mormonism as once delivered by Joseph Smith and Brigham Young.
We are contacted by many Christians and the public in general, who appreciate the balance we provide to the ongoing rhetoric that surrounds the controversial subject of polygamy.
In all, we rejoice whenever we have an opportunity to present the message of freedom from polygamy and freedom in Jesus Christ--to whomever is tuning in!
HOW you can help...
Polygamy: What Love Is This? is always looking for volunteers who would like to be trained in one or more of the numerous production responsibilities for our Thursday night program. Are you interested in helping out? By all means, contact us!
If you would like to financially support the ongoing ministry of this television program and A Shield and Refuge Ministry, donations are all tax-deductible. Click here for more information!
About the host...
Doris Hanson is a former Mormon Fundamentalist, who was born and raised in a polygamist group, but escaped as a young adult in order to avoid being forced into a polygamist marriage.

Many years later, she became a Christian when she encountered the true Jesus Christ. Since then, it has been her goal and ministry to reach out to those who remain trapped in the bondage of polygamy and fundamentalism like she was, and to help spare them the pain and suffering that she endured on her search for truth and life.

Doris and her story were featured on a documentary entitled Lifting the Veil of Polygamy (produced by Main Street Church).

Doris is now a "missionary to Fundamentalists." She directs A Shield and Refuge Ministry, a non-profit, Christ-centered ministry of hope and restoration for victims of, and those seeking freedom from, Mormon fundamentalism and polygamy.

If you are in a polygamist situation and want out, A Shield and Refuge wants to hear from you...and stands ready to help you! Click here for confidential information on how to get help!

If you share Doris' burden to help those caught in the teachings and practices of fundamentalism and polygamy, there are many ways you can help. As a missionary, she relies on the support of people who share in her burden. If you are interested in contributing financially to Doris' expenses and the ministry of Shield and Refuge, please contact us!

There are many other ways to help, as well. Please don't hesitate to contact us at tv@aboutpolygamy.com with any questions, comments, or suggestions you might have!